FREE & .99 cent books for a limited time
Browse away, and grab 'em while you can.
I hope you find some great new books and authors to enjoy ~  Happy Reading. 🙂
Unleash the wild woman…?Ex-cop Ryan O'Hare takes one look at buttoned-up control freak Liz Garner and just itches to loosen the woman up. Not that he's into her. Because a woman like that comes with way too many expectations. Not to mention, she practically works for him, and he didn't hire Liz to watch after his beloved Harley-stealing Gran so he could turn Liz loose in his bed. Still, there's something about her, a hidden wild side, that makes him wonder what it would take.
One woman, three men, and a beach romance as unpredictable as the riptide. . .After her husband's death, Jude's left with her family's beach restaurant and two nearly-grown children. The last thing she's looking for is another chance at love.However, if her husband's best friends, the Posse, have anything to say about it, love is just what she's going to get. When they decide the best way to take care of her is for one of them to sweep her off her feet, three begin to vie for her affections. But only one can reach her heart.
A new series from the author of Bluestone Homecoming and Waltz Back to Texas, the story of two sisters and their best friend finding their happily-ever-afters on the Texas coast. Single mother Brioney Mayburn has learned about responsibility the hard way, working as a maid in the motel in the small beach town of Avalon Island, Texas and looking after her younger brother. Local jack-of-all-trades Blue Maddox was her sister's high school boyfriend, but stayed behind when she went off to college. He's now drawn to Brioney, admiring her drive, her determination to give her daughter the best life she can. But will Brioney look past his beach-bum facade to see who he really is?
One photographer who needs cash—fast. One movie star with an offer as tempting as his bad boy smile.Can Hailey Summer, who has remortgaged her entire life, save her family's historic cottage before it's seized by the taxman by selling out celebrity Finian Alexander?Only a fraction away from making the A-list food chain and fulfilling his promises to his own family, Finian needs help from the paparazzi to push his next 'bad boy of Hollywood' escapade into the limelight. Problem is he's in the Canadian Muskokas and the only photographer he'd consider partnering with slaps him every time he deserves it—which is increasingly often as he becomes more desperate.
Sometimes you have to die to be born.One minute Katie is eating lunch with her sister, the next she barely escapes a car bomb meant to kill her. Federal agents give her a new identity until she can testify against the man who wants her dead; they change her name to Presley, her hair color to brown, and her shorts and sandals to jeans and cowboy boots. She's not thrilled about being sent to a small town in Montana to hide, but she wants to stay alive.Sheriff Seth Reilly is doing a favor for an old Army buddy. He's promised to watch over a woman whose life is in danger, but he didn't plan on her being so young and beautiful. He's tempted, but she's a bundle of trouble. Seth likes his women calm and sedate. Presley is the kind of woman who would keep him up at night and make him crazy. Too bad he's starting to enjoy it.Passion flares between Seth and Presley, heating up the cold Montana nights. Knowing they only have a short time together, they vow not to fall in love. But when danger finds Presley, Seth will risk everything to keep her safe until she can testify. Will Presley get her old life back or start a new life with Seth instead?
One thing Carissa Brandt knows: spontaneity always get her in trouble. Still, she's gone and jumped head first into an impulsive summer renovation project with her fingers crossed. When her contractor turns out to be a cheat, it seems her only lifeline is the proffered hand of Josh Hudson—the sexy Marine who left her aching for more than their single night together three years ago.Josh has two hard and fast rules: never mix business with pleasure and don't look twice at women his friends have dated, much less loved. It makes life in a small town simple—or it would, if he wasn't harboring a secret with the potential to destroy his good name and the reputation of a woman he can't get out of his head.When Carissa finds herself in a bind, Josh's integrity—both personal and professional—won't let her fail. Will working together finally extinguish the attraction lingering between them? Or will the smoldering embers of their passionate rendezvous ignite all over again and set aflame the friendships they cherish the most?
Rachael Ford's world collapses when her fiance runs off with another woman one month before their wedding. Since she'd rather swallow a box full of nails than live up to her family nickname of "Wreck-it Rachael," she needs to find someone to convince her parents she's not the same flaky girl she used to be or run back home with her tail between her legs.Garret Adams has tried everything to make sure his company, Organic Chemistry, is the leader in match making, but there's no denying something is missing. So, when his right-hand employee threatens to leave after her botched engagement, he offers to help her out. He'll go through with her sham marriage if and only if she agrees to be his science project.Just one little problem – their attraction is one variable he hadn't accounted for.
Six years. Two break ups. One divorce. They should be over each other.Rafe Minelli knows better than to tell his wife no, particularly since they aren't married anymore. She can't hightail it out of town, though, not when they've finally broken through the post-divorce cold war status quo.Olivia Minelli needs to leave Pine Harbour. It's just too hard to see Rafe moving on without her—even if he says he doesn't want to. But when a new and exciting job falls into her lap, she needs to choose: protect her heart, or take the new job and risk getting emotionally entangled with her ex-husband. Again.
Cassian March, the public face of Tampa's most exclusive nightspot, Club X, has a great life. Women, sex, and money are his for the taking, and no man indulges his desires more. Life is short, and he plays hard. He lives by only one rule—never let a woman get close.Olivia Lucas needs a job, and if that means working at a club that specializes in making members' wildest fantasies come true, then that's what she'll do. A girl's got to pay the rent, right? She never expected to fall for the gorgeous owner of Club X, though, but a man like him would never go for someone like her. Or would he?
Could the Prince of Pain really be my Prince Charming? People I have nothing to do with expect me to settle my brother's debt– and if I don't pay with cash, I pay with my life. I'll be dead very soon… but not if a certain sexy-as-sin fighter with a Prince Charming complex has a say in the matter. One who's decided to help me out of this mess, whether I want him to or not.I might escape all of this with my life. But I already know it won't be so easy to hold on to my heart…The Other Fighter is a novel told in three parts. This is part one of three.
Elizabeth Marshall's picture perfect life came crashing down in one horrible night. Six months later, with her husband dead and her friends gone, she moves to the small town of Springfield, Ohio to start a new life where no one knows who she is, or her past.After his divorce, Christopher Daniels swore off women and now enjoys the simplicity of his bachelor life. When Elizabeth moves into the apartment below his, she makes him reconsider the motto he's lived by for the last three years: women are trouble. She is everything his ex-wife is not, and it doesn't help that she is his fantasy come to life.He is determined to resist her charms; however, when someone sends threatening messages to Elizabeth, he finds himself in the role of protector. Can he protect her and still resist the pull she has on his body and his heart?
What If the Last Place You Want to Go is the One Place You Need to Be?Former navy diver Nicholas Harper likes his new world as captain of a dive boat in Hawaii. That is until a phone call from the past changes everything. Now his uncomplicated life suddenly becomes very complicated.Powerhouse attorney Kara Lynn O'Conner's world revolves around her small Texas town where life is easy and safe. Focusing on her career keeps her dark secrets locked away.Six year old Bradley Russell is about to change everything.
Part 1 of a 3 part continuous series.After traumatic events surrounding her world-famous Hollywood parents, Sydney Allen is trying to be your average 24 year old New Yorker. 12 years after her mother took her from LA and hid her in New York to keep her safe, no one but her best friend Leah knows who Sydney is or that her parents are famous movie stars–and she's determined to keep it that way.Then she meets the gorgeous but mysterious Drew Forrester at a rough MMA training gym one morning, and her life changes. It's time for her to decide if he's worth sharing her secret with, or if she's better off being alone forever.Or maybe she'll find out that she's not the only one hiding something.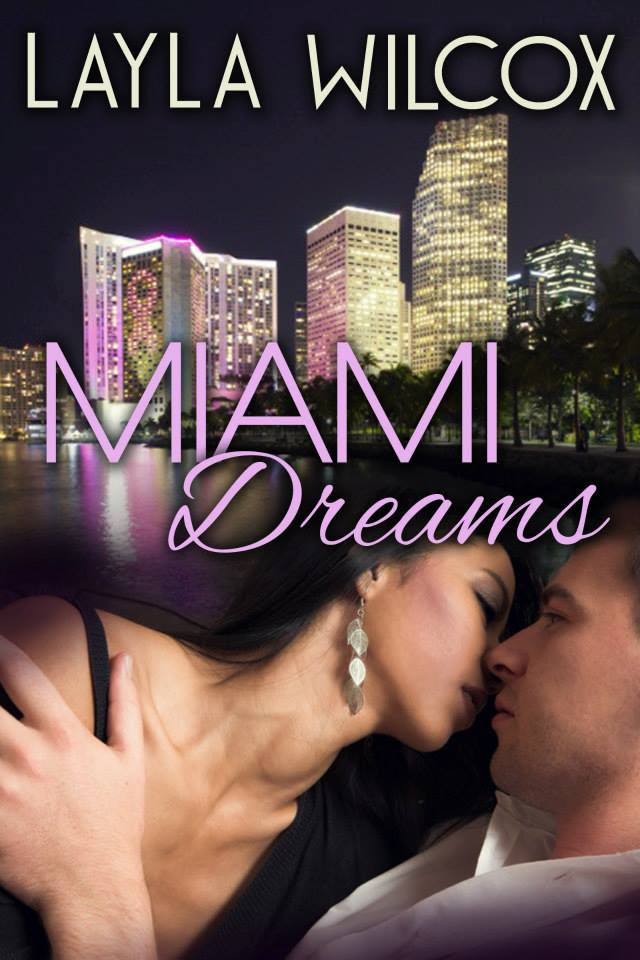 Starting over in the Magic City means believing in second chances when none seem possible.
Recent widow Deena Montgomery answers a model call for a new lingerie line, thinking she is leaving a life built on lies behind her. Photographer Ben "Hottie" Hoddi wants to help her get the job, but doing so might reveal a secret in his past, and Deena has made it very clear that her new life demands transparency.The sparks begin to fly as more experienced models vie for the spokesperson role. Can Hoddi help Deena without revealing his secret? Can the disillusioned and heartbroken Deena resist the charms of the handsome, magnetic photographer? Miami Beach never felt as scorching hot to Deena as it does under the spotlights.
Kristi Cross has had the hots for her friend, Cameron Jackson as long as she can remember, but she knows she's not his type. She's nothing like the women he dates. So when he suggests they play for a kiss over a game of Hearts, Kristi can't resist. Even if she loses, she wins. Because she's finally going to taste him.Of course, one kiss can quickly become something altogether steamier, especially when both parties are on the rebound…
All Major Patrick MacLean wanted was Christmas with the woman and child who were his family in everything but name. But Captain Samantha Egan has come back from the war a different woman than the one who left – and she doesn't know if she can love him anymore.But neither of them counted on the determination of a little girl they both call daughter and if Natalie has her wish, her parents may have no idea what's coming for them. It's going to take Christmas miracle to bring these two wounded warriors back from the edge of a broken heart.
A bad boy, a good girl, and ice cream make for more than just a rocky road to love!Dahlia Mallard is determined save her ice cream shop by getting country music superstar Billy Brenton to attend her risqué flavor-tasting event. But the closest she can get to Billy is his drummer, the womanizing Mikey Diamond. The more she gets to know Mikey, the more she wants to save him from his bad boy ways. When he discovers she's using him to get to Billy, will she still be able to have her ice cream and eat it too?
It's just Jocelyn's luck that she meets her match at the fake bachelorette party her best friend throws for her.She knows better than to get pulled into any of Cee-Cee's antics. It must have been sheer exhaustion that made her agree to help her best friend out with a work project – one that ended up with her playing bachelorette for the night!No man ever wants to be knocked off his feet by a woman he meets while she's wearing a bachelorette "suck for a buck" shirt…Andrew knows that he wants Jocelyn the moment he lays eyes on her, but he's never been one to poach on another man's territory. He walks away but finds himself changed by the experience. Imagine his surprise when he sees her again, only to discover she isn't married and has never even been engaged.
When a kiss is more than a kiss…Something about Sadie drew Zach—and it wasn't just the amazing kisses they shared during the filming of his commercial. A twist of fate brings them back together in his office, where he discovers she's a struggling reporter, and she learns he's a reclusive self-made millionaire. Will his discovery of her mother's gold-digger history raise enough doubt to undermine his belief in her and break her heart?
Amazon
BN
iBooks
Rival con artists Jenna York and Ethan Summers always seem to cross paths during their travels around the world. With their partners in tow, the cunning criminals wreak havoc across the globe, stealing from the rich and giving to the richer. When tragedy strikes, Jenna and Ethan join forces, but are the stakes too high? Can they escape this last job with their lives—and their hearts—intact?